Phil Fernandez Trio: The pH Factor (Click here...)
We did it! Our first album is out! The pH Factor, is a collection of mostly standards that have been arranged with a Latin touch and a bit of fun. It bridges Jazz, Latin and Rock. And this blend can be especially heard on the track Policy of Truth. We hope you are going to enjoy listening to it. Thank you for checking out Phil Fernandez Trio.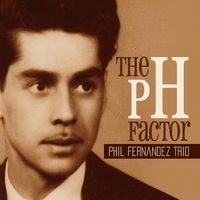 We love CD Baby! Buy or Download it from here!